Auto Parts Store in San Saba, TX
Shahan Auto Parts specializes in car, truck, trailer and equipment parts, as well as batteries, oils and filters. We are a locally-owned, community-focused auto parts store that brings excellent customer service to our clients, and we take great pride in the work we do. Bring your auto parts needs to us and we'll solve them for you! We're known for our friendly service and the ability to get just about any part you need in a timely manner.
Any Part You Need, You'll Get it Here!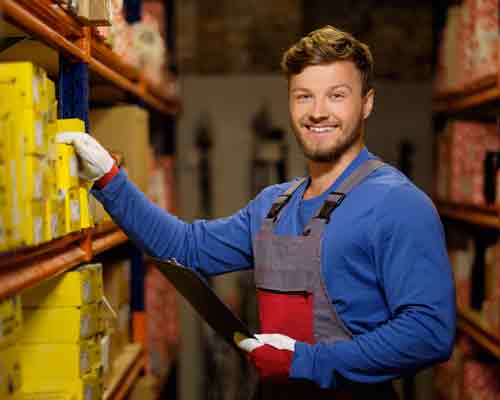 Not everyone is a mechanic, which means they're not always sure what parts they need or how to get them. There are too many websites to scour looking for the right parts, and it's hard to get a good price at a big box auto parts store in San Saba County, TX. The smart thing to do is visit Shahan Auto Parts, where you'll get personalized service, great prices and any part you need, no matter what vehicle or equipment you're operating.
Shahan Auto Parts is the kind of shop where you can visit with no knowledge of your vehicle or a mechanical issue and still get friendly service from someone dedicated to helping you. We're not just your destination for parts, we're also able to diagnose and determine the right part to order, so you can bring it to your mechanic for service. We have the knowledge and expertise necessary to diagnose most issues, and either provide you with the part necessary or order one for you. We take your needs very seriously because we know how important your vehicle is to your everyday life.
We source our parts from reputable sources and proven brands, taking the time to cultivate relationships that benefit our customers. Whether you need a run-of-the-mill part or something special, we get it to you quickly and at a great price. Our scope of service also extends to just about any mechanical vehicle, including big rigs, Class 8 trucks, farm equipment, heavy machinery and more. Whatever it needs to run right, you can get it here! Stop into our auto parts store today and see why we've been the go-to place for parts in San Saba, TX for decades!

Our experience with automotive and equipment parts stretches back 70 years!

We're the local authority for automotive and equipment in San Saba, TX.

Our auto parts store is family-owned and -operated, taking pride in being a trusted resource.

We're affiliated with the San Saba Chamber of Commerce, promoting local business.

We offer consultations on automotive problems, to discern which parts you need.
Proudly offering quality Parts and in San Saba County TX since 1949!
If you are in any of the neighboring areas, come on over for help as well:
Algerita, TX
Goldthwaite, TX
Lometa, TX
Cherokee, TX
Llano, TX
Brady, TX
Brownwood, TX
Comanche, TX
Need a Part? Call us!
If you need parts—even if you're not sure which ones—you can call or visit our auto parts store to get them. We put our experience to work for you, so your car gets what it needs to run right. Call today!